Going to the Bahamas for Fishing Trips
Capture & visualize a postcard-perfect landscape and the breathtaking turquoise water
of the Bahamas is an attraction for everyone around the world. Not just perfect for snorkelling, swimming and diving that is included in our fishing charters, this place is also ideal for testing your angling skills on Big Game.
Each trip on the pristine turqoise water will give you the perfect spot for fishing and honing in  your skills. The deep blue water offshore teems with marine life and is home to many varieties of fish.
Fishing charters in the Bahamas will put you in the most relaxing vacation mood. It would not matter if you are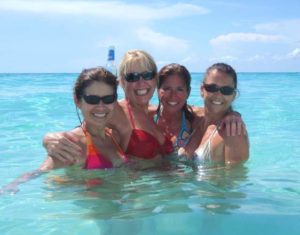 a pro angler, intermediate or a just a beginner, sit back and enjoy the experience of the day fishing, daydreaming or landing the Big one.
The most desirable destinations for our fishing trips are Bimini, Chub Key, Cat Island, Nassau (New Providence Island) and West End near Freeport (Grand Bahama Island), where we have an exclusive team of seasoned fishing captains in the fishing charters business from Fort Lauderdale. All of these places are situated amid warm water and sunny skies, and we guarantee you that of having a great time from Fishing Charters Miami to Fishing Charters Fort Lauderdale & just 50 miles from the Fishing Charters in the Bahamas.
If you are an angling enthusiast, you already know that the Northern Bahamas are considered as the fishing capital of the world. The sparkling water of the Bimini Islands yields white and blue marlin, giant tuna, Wahoo & Mahi. Our fleet of fishing charters Florida, the charterers have the option to avail for short trips or long excursions.
Things to Bring on a Fishing Boat
Though;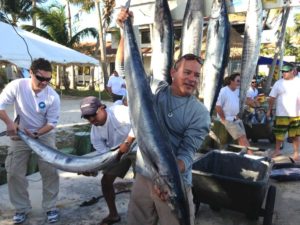 We provide you with all the equipment that you might need, still there are a few things that you can bring along with yourself. What we provide you with at offshore fishing charters is not only professionalism and experience, but also a lot of other tempting options. If you want to go for bonefishing, we can arrange for you a 15-foot skiff boat for inshore light tackle fishing, or our Classic 60' Viking Sportfish, The Miss Kethleen II.
So if you have a plan to go for fly fishing or offshore fishing, Our expert team of
fishing captains will ensure that you enjoy each kind of desired fishing. We want you to experience the entire excursion arranged by the fishing
charters to the Bahamas to the fullest.
Before booking for your trip, make sure to ask the fishing charters Bahamas if you need to bring anything on your own. Since the sun is scorching in the Bahamas, bring sunglasses and sunscreen with you. If you want to sit back and enjoy everything, bring along a hat as well. We at fishing charters Bahamas, Cuba, provide you with snacks, bottled water or even lunch at times. However, do not forget your camera! We don't want you to miss the catch of the day with fishing charters Fort Lauderdale!
But if you have sea-sickness, then plan accordingly from beforehand. Though our experts at fishing charters Miami have emergency remedies with them,  you do not definitely want to get seasick in the middle of your trip! It is advisable to start taking anti-nausea medications one month prior to your trip. In fact, fishing charters Florida give the charterers a pair of sea-band wristbands which helps to do away with motion sickness. But you got to be careful yourself!
Allow us at offshore fishing charters to take the hassle of your charter and plan everything. Keep in mind that there are a few rules before you go out to the sea. Be it bonefishing or reef fishing or offshore fishing, we will provide you with the very best & the latest Pro Tournament Gear on the market as well. The Bahamas can be your go-to place anytime for any event!